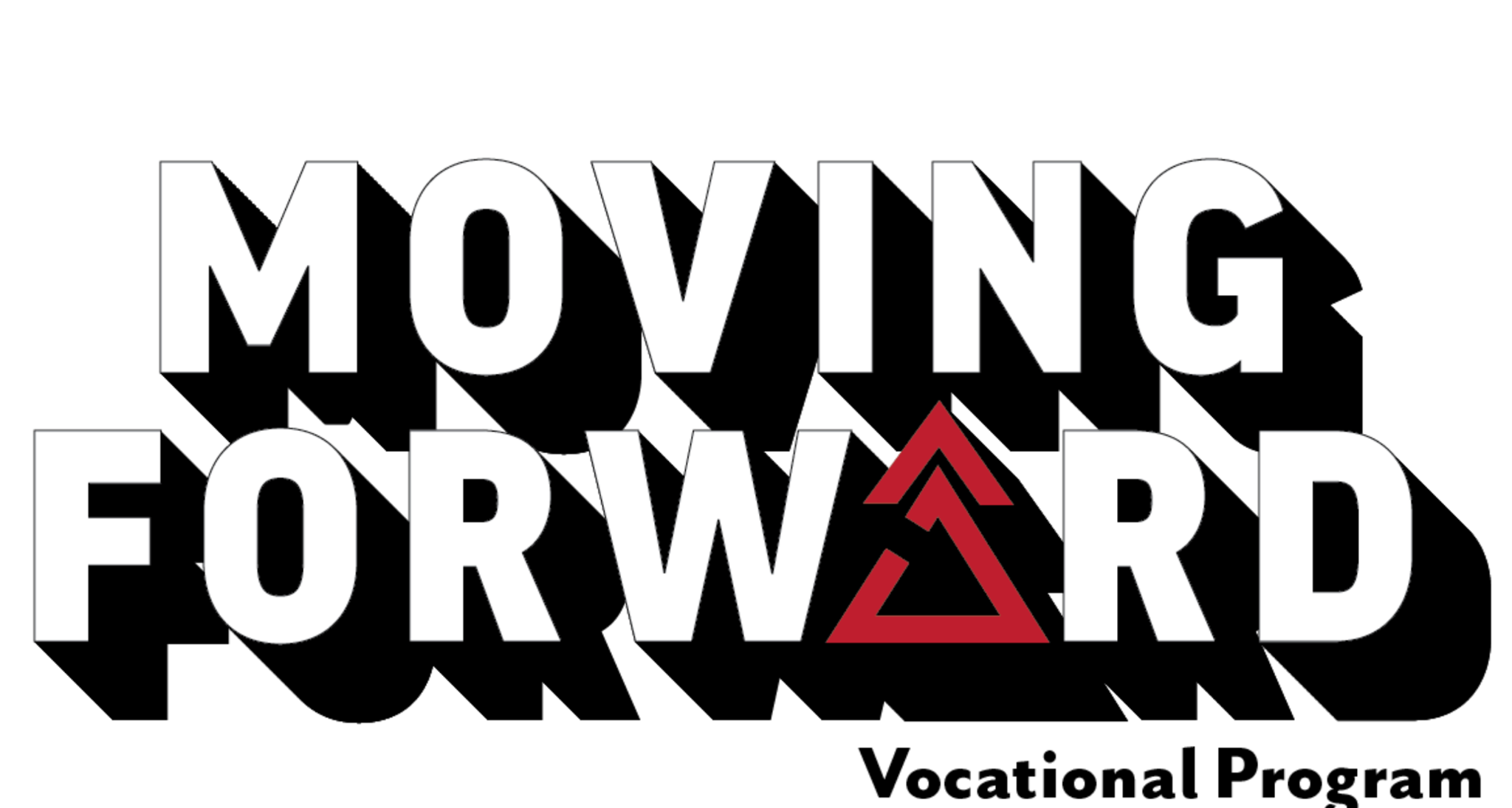 The goal of Moving Forward is to help teens and young adults successfully navigate the personal, social and emotional growth necessary to reach their full potentia
l.

 The program moves through 3 stages, designed to help participants gain the skills a and confidence needed to become successful participants in the workforce:


Stage 1: 
In the first phase of the program, participants will move through a series of training sessions and support groups. Each session will last 4-6 weeks and include a combination of job readiness and support programs.
Work Readiness workshops include:
• Work behaviors and attitudes
• Hard and Soft skills training
• Resume Writing
• Interviewing Skills
• Time Management
• Anger Management
In addition to the onsite job readiness and support programs, we are partnering with a wide range of service providers to provide additional support to those who participate in our programs. Examples include:
· Alcohol & Substance abuse- counseling & referrals to treatment programs such as Phoenix House, Realty House
· Workforce reentry .
· Mental Health referrals

· Parenting Programs

· Educational Support and preparation for the TASC (Testing Assessing Secondary Completion Exam, formerly known as the GED
· College Planning Assistance
Stage 2
Those 18 years and older will participate in a short internship that Moving Forward will help them to obtain.

Stage 3
Those who complete the program will have three options for job training after completing their internship. Moving Forward pays for the programs and there is no cost to the participant. We are currently partnering with three providers to provide job training in specific areas. Below are the training options that we will offer initially. After completion of training, we will assist participants with job placement.
OUR NEW SEMESTER BEGINS THIS NOVEMBER!!!

Potential participants must make an appointment for with one of our group leaders for an intake. Please submit the form below to make an appointment